The Colliton Club & Bar is a great venue catering for all types of events, meetings and parties.
We are the best venue in Dorchester for your function, party or meeting.
Colliton Club & Bar, Dorchester, Dorset DT1 1XZ Tel: 01305 224503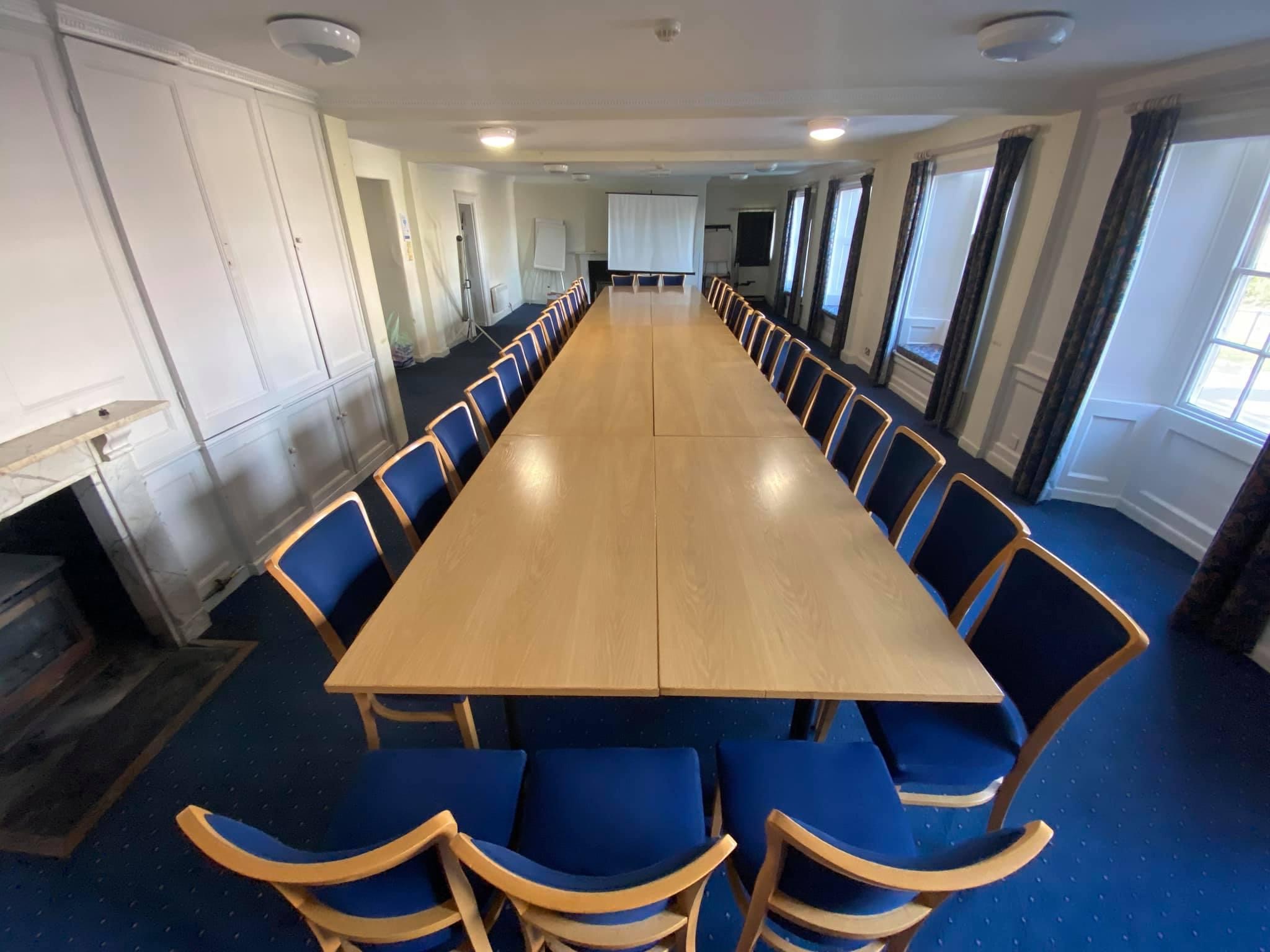 Colliton House has several meeting rooms available to book to suit all needs. These can be booked during the day for meetings and events as well as evening functions.
The rooms are on the first and second floors, with good access for all, and vary in size to accommodate anything from one person to approximately 40.
Are you managing your team differently since post COVID-19 and need a space to meet for a catch up, meeting or training? We have rooms to meet your needs! The size of the rooms vary but are flexible enough for you to operate having regard to COVID-19 guidelines!
The Dorset Room
The Dorset Room is the largest of our meeting rooms. It can accommodate approximately 40 people and can provide the flexibility to make a formal presentation and then break out into smaller groups.
The Newberry Room
The Newberry room is ideal for more formal boardroom meetings with a large table that can accommodate 10 people easily.
There are a number of smaller rooms available too that would be suitable for one to five people.
Free Wi-Fi and visual aid equipment is available throughout the building and Colliton House can provide refreshments – tea, coffee, water, light snacks, buffet, lunch or even dinner! All to suit your budget.
Room hire prices start from £10 for one hour, with prices available to suit your requirements, please contact Tamika on 01305 224503 for more information and to discuss your individual needs.

Membership
Become a member or renew your current membership using the forms below – Colliton membership is always great value!
Start planning early and join our Thrift Club for this year and spread the cost of Christmas 2021
Get in Touch
Whether it's a question about an upcoming event or membership, or you'd like to book a room for your own event, drop us a line using the form.